Shopping in Southern Indiana
Living in Southern Indiana you will find many wonderful options for your shopping needs. While there are large malls in Clarksville there are smaller boutique shops throughout all of Southern Indiana that are definitely worth checking out.
Below is a compiled list of shopping locations in Jeffersonville, Clarksville, New Albany, and the rest of Southern Indiana. Residents living in New Albany homes, houses in Jeffersonville, and surrounding areas can simply look under their city to find a list of shopping centers.
Jeffersonville
Designer Fragrance & Gifts | 423 Spring Street, Jeffersonville, IN 47130
Fragrances, jewelry, and purses
Gold's Jewelers | 429 Spring Street, Jeffersonville, IN 47130
Plethora of items at great prices
Hockeyman's | 125 E. Maple Street, Jeffersonville, IN 47130
Comic books, games, and trading cards
Horner Novelty | 310 Spring Street, Jeffersonville, IN 47130
Supplies for parties, holidays, and weddings
Jeff Book | 402 Spring Street, Jeffersonville, IN 47130
Used books
Pearls | 437 Spring Street, Jeffersonville, IN 47130 (located inside Choices)
Specialty boutique
Riverside Cigar Shop & Lounge | 201 Spring Street, Jeffersonville, IN 47130
Only smoking establishment in Southern Indiana
Spirited 143 Boutique | 249 Spring Street, Jeffersonville, IN 47130
Handmade children's clothing
New Albany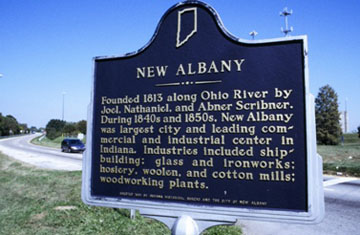 Pearls on Pearl | 302C Pearl Street, New Albany, IN 47150
Local handmade items
J.O. Endris and Son | 314 Pearl Street, New Albany, IN 47150
Large inventory of jewelery
Artisan Market | 318 Vincennes Street, New Albany, IN 47150
Quality crafts made from local people
Third Market | 210 E. 3rd Street, New Albany, IN 47150
Local home brew, wine making, canning supply location with kitchen items, antiques, and gifts
Gallery On Pearl LLC | 222 Pearl Street, New Albany, IN 47150
Fine arts such as crafted pottery and paintings
Colokial Expressions of the World | 138 E. Spring Street, New Albany, IN 47150
Handmade home accessories, jewelery, handbags, gifts, clothing, and furniture with an international flavor
Clarksville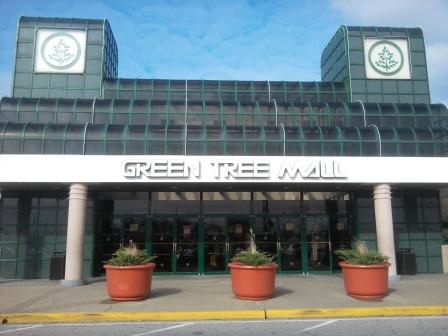 Green Tree Mall | 757 E. Lewis and Clark Parkway, Clarksville, IN 47129
Many large department stores, including JCPenney, Sears, and Dillard's
Burlington Coat Factory | 1500 Greentree Blvd, Clarksville, IN 47129
Discount coats, clothing, and home furnishings
Target | 1125 Verterans Parkway, Clarksville, IN 47129
Wide selection of furniture, electronics, toys, shoes, and more
River Falls | 951 E. Lewis and Clark Parkway, Clarksville, IN 47129
Shopping center consisting of Dick's Sporting Goods, Old Time Pottery, and Bass Pro Shops
Walmart Supercenter | 1351 Veterans Parkway, Clarksville, IN 47129
Large selection of electronics, home furnishings, clothing, and more
Charlestown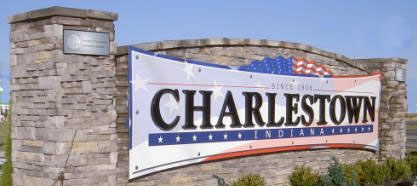 Movies To Go | 1236 Market Street, Charlestown, IN 47111
Local video store
West Trading Post | 359 Market Street, Charlstown, IN
Collecticbles of all kinds including video games, tools, and jewelery
Sellersburg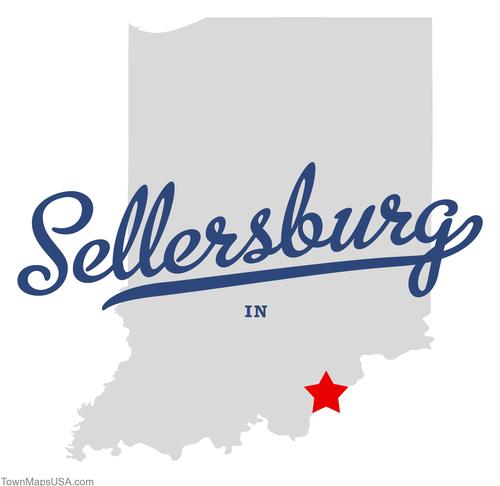 Light Up Toys | 8512 Commerce Park Drive, Sellersburg, IN 47172
Wholesaler of light up novelty products
Aebersold Florist | 7414 Hwy 311 #100, Sellersburg, IN 47172
Flowers for all occasions