Relocation information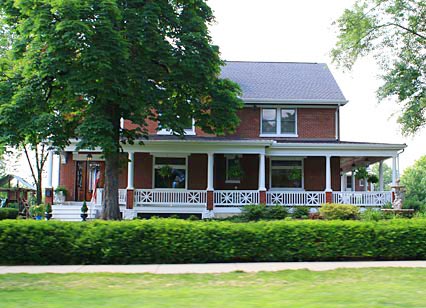 The northernmost counties Boone, Kenton and Campbell constitute the Northern Kentucky region. The surrounding counties like Gallatin, Grant, Pendleton, and Bracken are sometimes included in definitions of Northern Kentucky. Historically, Trimble and Mason counties have also been included in Northern Kentucky.
The area was served by ferry service across the Ohio River until the completion of the John A. Roebling Suspension Bridge in 1866, as a result of which land values in the areas near the river quadrupled overnight.
Beginning in the 1970s, following factors contributed the major growth of the Northern Kentucky region:
The proximity to Cincinnati
The completion of I-75
The nexus of rail service and river traffic
Creation of several industrial parks
The growth of Cincinnati/Northern Kentucky International Airport - attracted many industries into the area.
The region's geographically central location (within 800 miles of 80% of the US population) makes it ideal for distribution centers, and those shipping all over the country.
Climate
Northern Kentucky is located within a climatic transition zone and is at the extreme northern limit of the humid subtropical climate. Evidence of both humid subtropical climate and humid continental climate can be found here, particularly noticeable by the presence of plants indicative of each climatic region; for example, the Southern magnolia, Crape-myrtle, and Needle palm from the subtropics and the Blue spruce, Maple, and Eastern Hemlock from cooler regions are successful landscape plants in and around Northern Kentucky. Some significant moderating variables for the overall climate of Northern Kentucky include: the Ohio River, the region's relatively large hills and valleys, and an urban heat influence due to the proximity of the Cincinnati/Northern Kentucky metropolitan area. The wall lizard, introduced from Italy in the 1950s, is an example of fauna in the area that lends a subtropical ambiance to the region. Northern Kentucky is considered to be within the periphery of both the Midwest and the Upland South.
Northern Kentucky Areas
Boone County
Named after Daniel Boone and established in 1799
Population: 97,620
Burlington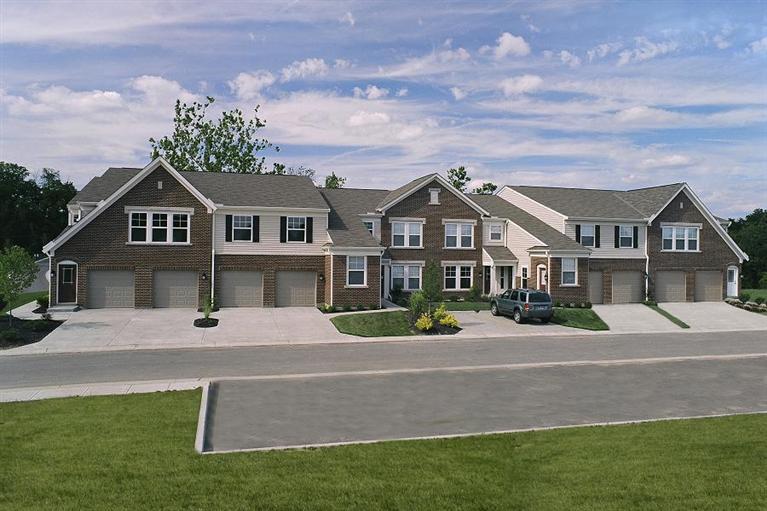 Burlington is the county seat with rolling farmlands, and was once a farming community. Housing has both older and newer homes in a range of prices. Recreation areas include soccer fields, baseball/softball fields, basketball courts, and walking trails and includes the Boone County Fairgrounds. An historic site is the Dinsmore Historic Home, which is a working museum farm dating back to 1841.
Population: 13,813
Average home price: $167,500
Approximate area: 8.4 square miles
Approximate drive to downtown Cincinnati: 25 minutes

Florence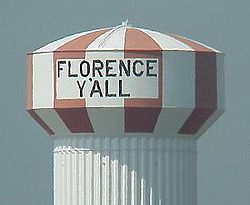 Florence was established in 1813 as an Indian-fur trading post. Today, Florence has the Florence Mall with over 133 stores, a new Mall, antique Mall and lots of dining. Also in Florence is the famous Florence Turfway Park for Thoroughbred racing. Florence is one of the largest and fastest growing populated areas in Northern Kentucky.
Population: 26,319
Average home price: $156,755
Approximate area: 8.8 square miles
Approximate drive to downtown Cincinnati: 18 minutes
Hebron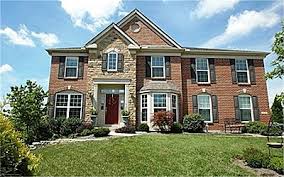 Hebron's new construction home building boom began several years ago when the interstate I-275 was opened. Even with the interstate and commercial growth, the community stays quaint and has a small town charm. Also located in Hebron is the Cincinnati/Northern Kentucky International Airport. Housing ranges from the traditional to contemporary. A 24-acre shopping center (Conner Crossing) is also in the works. The Toyota North American Parts Center that is approximately the size of 8 football fields.
Population:3,500
Average home price:$211,390
Approximate drive to downtown Cincinnati:25 minutes
Union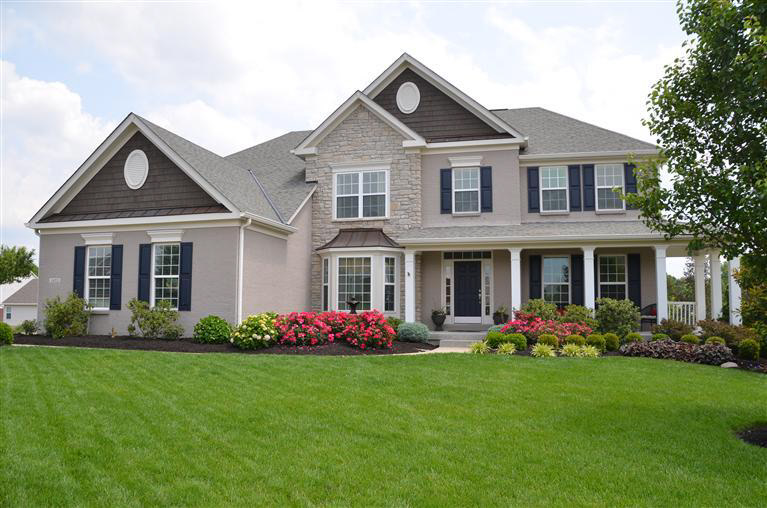 Union was established in 1822. This is great country charm with rolling hills, countryside, white picket fences, horse and cattle farms. The landmark of Union is the Benjamin Piatt Fowler house, 1817. Also close by is the Lassing Pointe Golf Course, and Triple Crown Country Club which is rated one of the most challenging in this area. Homes range from new construction country homes, to up-scale homes, including some estates and million-dollar houses.
Population:4,837
Average home price:$267,999
Approximate drive to downtown Cincinnati:15 minutes
Fort Thomas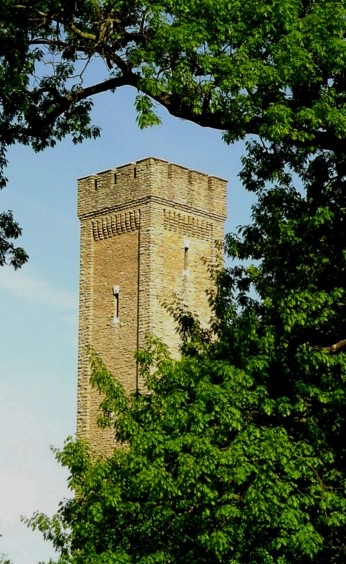 Ft. Thomas was founded in 1867, being named for a Civil War fort. That fort is a park and community center today. Ft. Thomas reaches along the northern ridge near the Ohio River. This area has large, older homes in a small town feel. Many of the homes have great views of the Ohio River. The business district is being revitalized and growing businesses are adding to the culture. Included in annual community activities are a Fall Festival, and Holiday walks in December, and Vito's Café, which features singing servers.
Population:15,739
Average home price:$196,611
Approximate area:5.5 square miles
Approximate drive to downtown Cincinnati:10 minutes
Highland Heights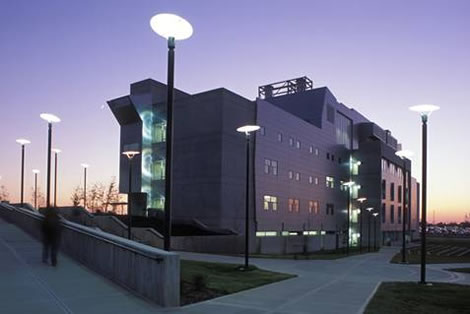 Highland Heights is named for its high elevation. It is also well-know for Northern Kentucky University, which is the city's largest employer. There is a vast range of affordable houses – ranging from older to new construction, condominiums and apartments. Highlands Heights is a very quiet, quaint neighborhood, but has seen quite the growth. It has three neighborhood parks and two major parks. The Asbury Methodist Church dates back to 1862. The area also is convenient to interstates and downtown Cincinnati, and shopping is near with the Crestview Hills Town Center, Florence Mall, and Anderson Towne Center and Eastgate Mall in Cincinnati.
Population:6,554
Average home price:$119,144
Approximate area:2.27 square miles
Approximate drive to downtown Cincinnati:10 minutes
Newport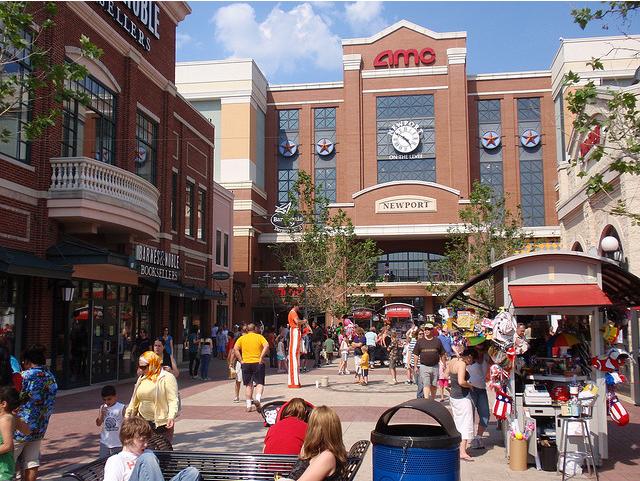 Newport is a great town with lots of views of the Ohio River. It dates back to 1791, with many of the houses and buildings listed on the National Register of Historic Places. East Row Historic District has an eclectic flair of architectural styles to chose from. There is also new construction homes along the riverfront. A $165-million condominium development is planned for the South Shore, and a $800-million residential and commercial development call Ovation. The big draw is Newport's riverfront and the $210-million Newport on the Levee, which offers lots of great food, Newport Aquarium, shopping, sites, and entertainment complex. Lots of festivals and activities including the Newport Arts & Music Festival, Italianfest and Seafood Festival. Enjoy Jeff Ruby's and Alex Chin's Pacific Moon on the Levee restaurants, and favorites Green Derby, Pompilio's, and York St. Café.
Population:15,911
Average home price:$109,586
Approximate area:3.4 square miles
Approximate drive to downtown Cincinnati:5 minutes
Erlanger/Elsmere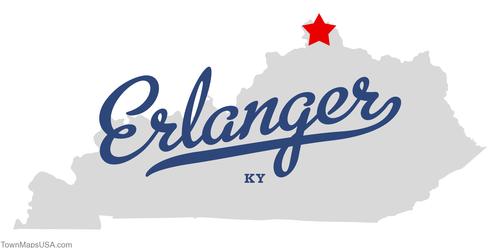 These are two very similar communities that both offer housing in a wide range of prices and styles ranging from historic to new construction, and affordable first time homes. Erlanger and Elsmere are linked by a combined school system, four elementary schools, one middle and high school, Lloyd Memorial High, as well as St. Henry High
Population Erlanger: 16,852
Population Elsmere: 7,948
Average home price Erlanger: $143,618
Average home price Elsmere: $104,378
Approximate are a Erlanger: 6.4 square miles
Approximate area Elsmere: 12 square miles
Approximate drive to downtown Cincinnati:15 minutes
Ludlow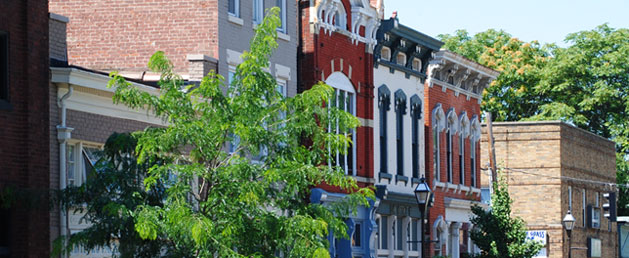 Ludlow was incorporated in 1863 and is a great historic river town, west of Covington. There is a mixture of old and new housing, ranging from some built in the 1800s to new contemporary. Condo development is continually ongoing with some 100 units completed and another 190 are planned to be built over a period of six years. Preservation and improvement projects of Ludlow's downtown area is funded by the Renaissance Committee.
Population:4,647
Average home price:$123,487
Approximate area:1,172 square miles
Approximate drive to downtown Cincinnati:10 minutes
Park Hills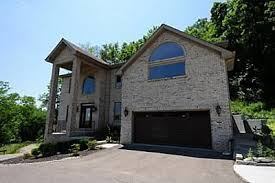 Mostly uninhabitable in the 1800s, the development of Park Hills began in the 1920s. Housing is varied with traditional architecture on winding, shady streets. Park Hills is adjacent to Devou Park, which has a public golf course, tennis courts, playgrounds and picnic areas, and is 668 acres. Park Hills is very popular due to the close proximity to Cincinnati, shopping and dining, and affordable housing. Also thee is the national blue Ribbon School, Notre Dame Adademy.
Population:3,000
Average home price:$227,795
Approximate area:1 square miles
Approximate drive to downtown Cincinnati:10 minutes
Villa Hills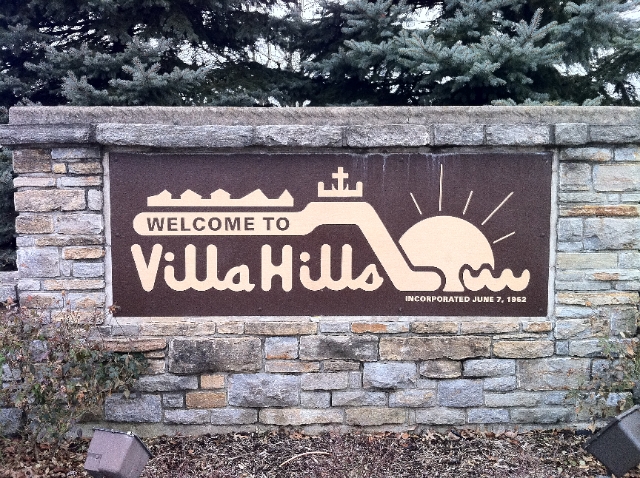 Villa Hills is a beautiful neighborhood around since 1962. It is located above the Ohio river, so many homes have stunning river views. There's a nice variety of housing, including condominiums ranging from traditional to contemporary, and from moderately priced to luxurious and elegant, in the $1-million range. Most homes in this are less than 10 years old. Residents take pride in the property beautification and the family –oriented community, parks and recreational facilities. It has an active garden club, which sponsors the annual garden contest and the civic club publishes The Voice of Villa, for the residents. There also is a college-prep school Villa Madonna Adademy, which has won the back-to-back National Blue Ribbon School Award.
Population:7,749
Average home price:$271,921
Approximate area:3.4 square miles
Approximate drive to downtown Cincinnati:18 minutes