A Guide to Northern Kentucky
The three northernmost counties in the state - Boone, Kenton and Campbell - for the most part compose Northern Kentucky. Surrounding counties such as Gallatin, Grant, Pendleton and Bracken are also considered part of the region.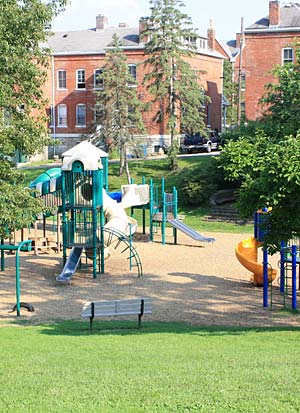 The northernmost part of the Kentucky has many towns along the Ohio River, each town having its own identity. The area as a whole has also become known for being a suburb of Cincinnati, as many citizens live in Kentucky and drive to work in Ohio, from small places like Rabbit Hash to the largest city like Covington in Kenton County.
The Northern Kentucky region has varied populace, comprising farmers, businessmen, artists and academics. Very few places offer such contrasting cultural and economic environment.
The region is one of the fastest growing in the state, as more people are realizing the benefits of living in small towns so close to a major metropolitan area. In the last six years nearly 26,000 new residents have moved to region.
You can have a lovely view of the Cincinnati skyline from a house or condo in Northern Kentucky neighborhoods in Covington and Newport or even up on the hills closer to Park Hills. Call the River Valley Group today at (502) 265-5818 for more information or to schedule a showing!
---
Northern Kentucky's Top Attractions:
National Underground Railroad Museum
Northern Kentucky's Top Restaurants: