St. Matthews Homes For Sale NOW and homes recently SOLD.
In 2016, there were 616 homes SOLD in 40207. Here is the map of homes that ALREADY SOLD. If you'd like a more detailed map to see what features the homes had, what they sold for, or to see all the sales for a specific part of St. Matthews, just email us at theteam@rivervalleygroup.com or give us a call at 502-265-5818.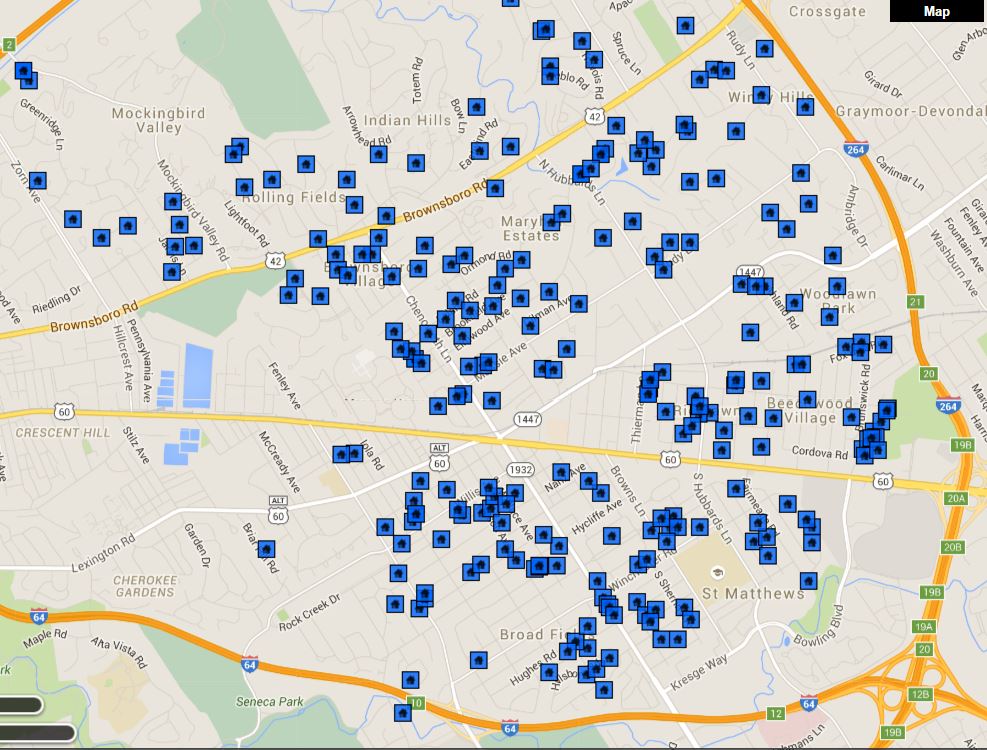 Below is a daily-updated list of homes CURRENTLY FOR SALE in the St. Matthews area of Louisville Kentucky. St. Matthews is one of the most gorgeous areas to own a home in the city, with great schools, beautiful neighborhoods, and the convenient distance from shopping centers and restaurants.
If there is a home below that catches your eye click on the home to see more photos, view more information, and set up a showing today! You can also call us directly at 502-265-5818 and we will answer any questions you may have about homes in St. Matthews. And, if you haven't already, be sure to register for a free account so that you can receive email alerts whenever new St. Matthews homes for sale come on the market.