Where We Give
Every member of the River Valley Group got in the real estate business for one purpose: to help others. We are big believers in creating win-win scenarios for our clients but we it doesn't just stop there. When we are not helping you find or sell your Louisville home we like to lend a hand and contribute to several different organizations:
Arise and Shine Uganda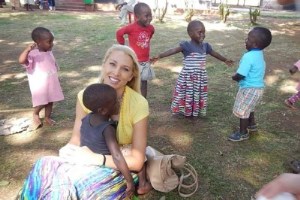 Website: http://www.ariseandshineuganda.com/
Home Of the Innocents
Website: https://www.homeoftheinnocents.org/
West End Boys School
Website: http://www.westendschool.org/
James Grahm Brown Cancer Center
Website: http://www.kentuckyonehealth.org/browncancercenter
Boys and Girls Haven
Website: http://www.boyshaven.org/
Sole Hope in Uganda
Website: http://www.solehope.org/
Orphan Care Alliance
Website: http://orphancarealliance.org/
Heidi launched a new charity called Choose -> Live -> Lead in 2014.
This organization teaches at-risk children to choose the actions needed to live lives of independence so they can lead others and in doing so change the next generation.
"It is by changing our choices that we change lives that lead others. And that is how you save the world."
– Heidi Fore, founder of Choose Live Lead Inc.