Heidi Fore

Realtor, Business Coach, and Leader of the River Valley Group
heidi@rivervalleygroup.com
502-777-3578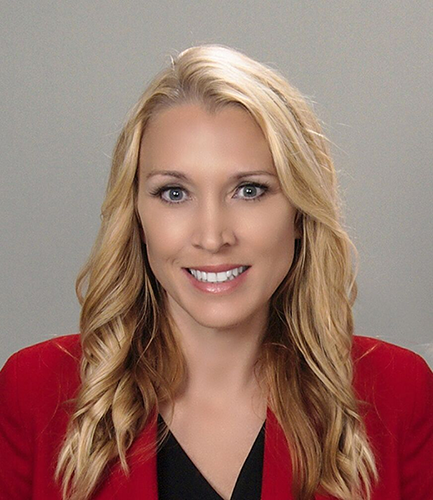 Heidi knows what makes a house sell. She will tell you what you need to do to get your house ready to show. She will do thorough research on how to price your house to sell and then will create marketing pieces across various media to reach the maximum amount of potential buyers to increase the amount of showing traffic. It's a simple formula: the more showings, the better the chances of an offer. Heidi keeps in touch with her clients through out the home selling experience.
Heidi knows how to help your house sell. Heidi graduated from Xavier University Magna Cum Laude with a degree in Business Administration. She majored in marketing and has used her marketing skills to sell over 1,000 houses. She has the experience and knowledge you need when you sell your home. Heidi's Resume
A Profile of Heidi Amshoff Fore:
As a child in the Highlands, Heidi went to St. Agnes School and then to Sacred Heart Academy. Those schools prepared her for college at Xavier University, where she graduated Magna Cum Laude in three years with a Business Administration degree, marketing major and communication arts minor. In 2002 she began her real estate career in Louisville Kentucky.
As a Realtor she has helped people find homes in the East End, St. Matthews, Prospect, Crestwood in Oldham County and in the heart of the Highlands. She always gives complete dedication to her clients' goals. In 2006 Heidi was named one of the top 50 "Realtors on the Rise" in the nation by Real Estate magazine. In 2007 REALTOR Magazine profiled her as one of their "30 Under 30" - 30 Realtors Under 30 Years Old. Then the National Association of Realtors chose Heidi out of all the 30 Realtors in the country to speak at their national conference, to teach marketing and technology at the Realtor national convention. Later Business First named her one of their "40 Under 40" business professionals in Louisville.
Buyers choose Heidi based on her:
Knowledge of the purchase process
Knowledge of the real estate market and Louisville neighborhoods
Responsiveness by cell phone and email
Negotiation skills
Resume and awards
Sellers choose Heidi because of her
Advice on how to price their home to sell fast with the highest net to put in their pocket at closing
Quick relocations, and ability to make sure the events fall into their timeframe
Skills at making a room look bigger and more updated from simple room design techniques
Finding buyers through impressive and strategic marketing plans
What questions do you have about Louisville? CLICK HERE !
What questions do you have about buying your first house? CLICK HERE !
What questions do you have about selling a house? CLICK HERE !
What Heidi's clients say:
"Heidi, thank you so much for your help with my condo, you made everything so easy and you are a true professional. In my business I deal with a lot of sales people and it's easy to spot one that is only in it for a check. I know and believe you had my best interests in mind from the first time we spoke. I can't wait to find someone that needs help finding a new home so I can send them to you and they can be as impressed as I am."
- Patrick Luck
Publisher, AutoSuccess Magazine
"When Josh and I set out to buy our first home we were clueless. We didn't even know where to look to find our perfect home. The day Heidi took us on as clients she asked us what features were important to us. By the end of that day she had found 19 listings that closely matched our wish list features. When we found our home Heidi held our hand through the entire process. She was great and now we are homeowners!"
- Jennifer Williams
First-time Home Buyer from Louisville
"Dear Heidi, Thank you so much for our home! I know it's not yours, but we could not have done it without you. You were so patient and helpful and we got just the home we wanted. It's perfect! It's been quite a journey and such a pleasure to have you lead the way and be with us in this change in our lives. You are a dear. We really don't know how to thank you enough."
- Kellie and Sean Honey (and little Avi)
Just married and students at the Baptist Seminary
Heidi, wanted to drop a note and let you know what a great team you have. Coming in from out of town, Niki lined up a complete list of condos for our daughter. We decided to make an offer the same day. Niki came back to the office that evening, after another appointment and worked with us from 6:30 to 8:30, drafting the offer and explaining the process to the first time buyer. Niki stayed on top of it on Sunday and we reached agreement on Tuesday. Her advice every step of the way was spot on.With the offer moving forward, Vicki is now in the loop. She seems like the Super Woman of the back room details to get this done! It is a pleasure to work with such a great team. Thanks again!"
- Richard Poncheri
Mgr. Government Accounting GE Aviation
"Thank you very much for all of your help. I was extremely impressed with the professionalism and abilities of you and your team. I would have liked the chance to meet you in person as well. I will definitely recommend your agency to friends and family in the Louisville/Northern Kentucky area. Take care. Thanks again."
- Michael Detrick
SuperValue Team, Kellog Company
"A couple of weeks before we moved from Portland, OR to the great state of Kentucky I sent out emails to six different realtor's in the area listing what we were doing and the type of house, price range, and features which were important to us. The ONLY one who responded was Heidi. It was less than 48 hours when I heard from her and her willingness to help and educate us on the Louisville, KY area. Her enthusiasm and energy is what excited us about our relocation, but what drew us in was her ability to not hear what we were saying, but rather she listened to what we were saying.
My wife and I have been so impressed on Heidi's ability to connect with her customer we have since referred others to her and will continue to do so. We highly recommend her to anyone who is looking to relocate to the Louisville area! Thanks Heidi for making our transition as smooth as possible!"
- Greg Lester
Director of Enrollment University of Phoenix - Louisville Campus
"Heidi and her team are excellent to work with. We put our house on the market during a down market. With Heidi and her teams help we had an offer in less than 3 months of being on the market. She also worked every hard to help us find the perfect new home at a great price. We moved into our new home a month ago and absolutely love it. Heidi and her team work hard to make sure we were happy. They kept us informed of everything going on answered any and all questions we had. I would definitely recommend Heidi to anyone looking to buy/sell a house."
- K. Krall
"Heidi is an expert when it comes to real estate. She knows the greater Louisville market extremely well. She makes the buyer and seller her top priority and is always accessible. If you are moving to Louisville and not familiar with the city and real estate market, you need to call Heidi. If you need to sell your home, Heidi is who you need to work with. You will be thrilled to work with the Heidi Fore team!"
- D. Tyrer
"Wow there are not enough words to appropriately compliment Heidi and her team. She helped my husband and I find our first house 7 years ago. We loved the house and we loved our time there, but two kids later we were ready to spread out. We wouldn't trust buying or selling a home to anyone else but Heidi so of course she was our first call when we decided to move. We once again told her our wish list and she helped us to find our new dream home. We love our new house. We can see our kids growing up here. I can see my husband and I entertaining our friends and family for years to come in this house. The house was a short sale so it was a little more work, but Heidi helped to make the process a breeze. Heidi and her team are first rate!"
- Jen Rose