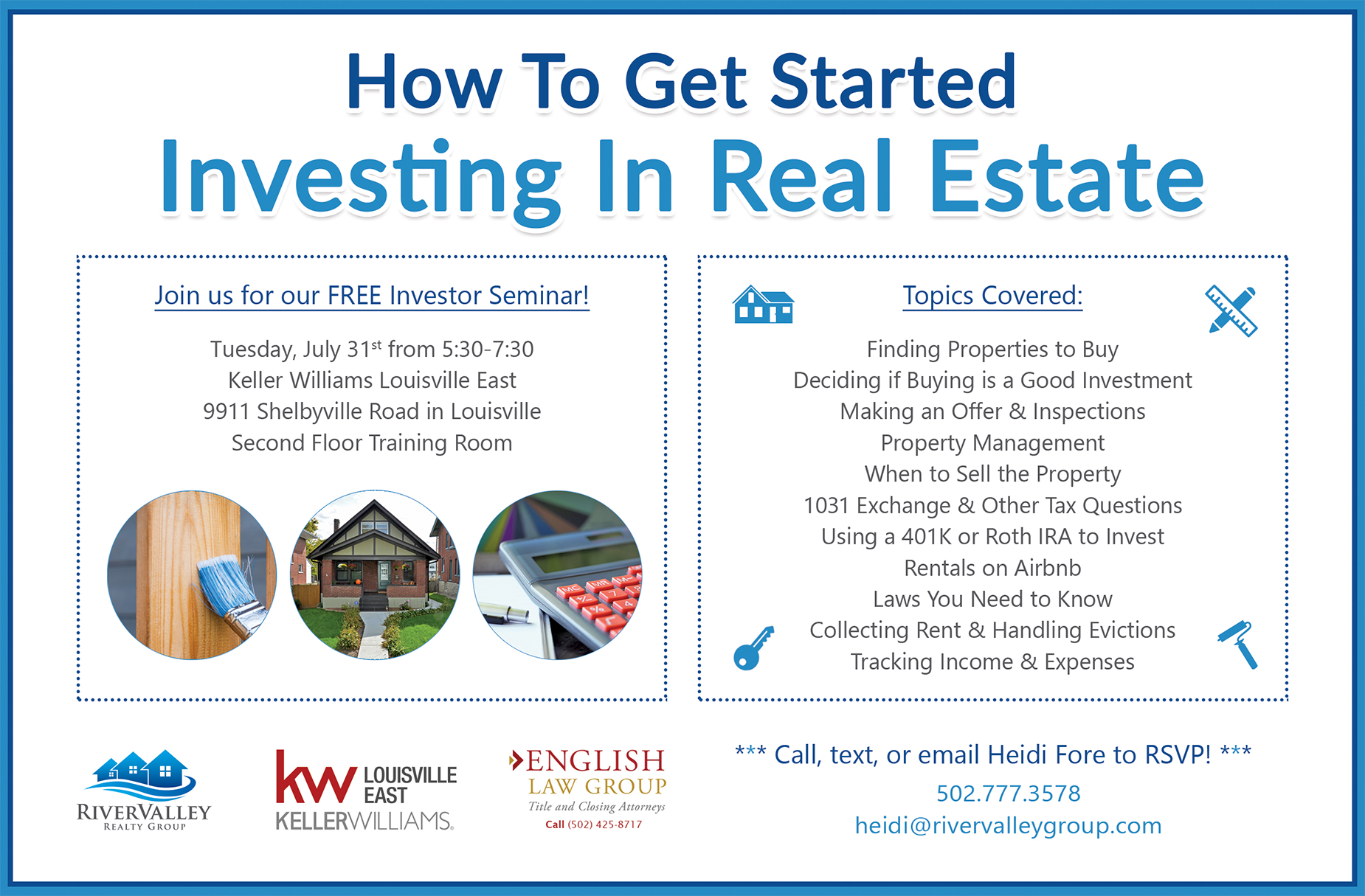 The presenters of this seminar are Heidi Fore and Colleen Balderson, both recipients of the Louisville Business First "40 Under 40" award, and highly sought after instructors.


Heidi Fore is a real estate investor, and teacher of real estate investors. Heidi is a member of the River Valley Group of realtors, who help people find properties to buy, give advice about what to do with properties to increase value, and get the property sold when the investor wants to get the cash out to buy another property. They have represented over 1,000 real estate buyers and sellers.


Colleen is a real estate and closing attorney licensed in Kentucky and Indiana. She is a partner at her family firm, The English Law Group, and has helped countless investors. Whether it's incorporating the business, running title, conducting the closing, or drafting a contract or lease, Colleen and her team have pretty much done it all.


Text, call, or email Heidi to RSVP! See you there!
502-777-3578