HERE IS EVERYTHING YOU NEED TO KNOW TO GO TO KENTUCKY DERBY 139 IN LOUISVILLE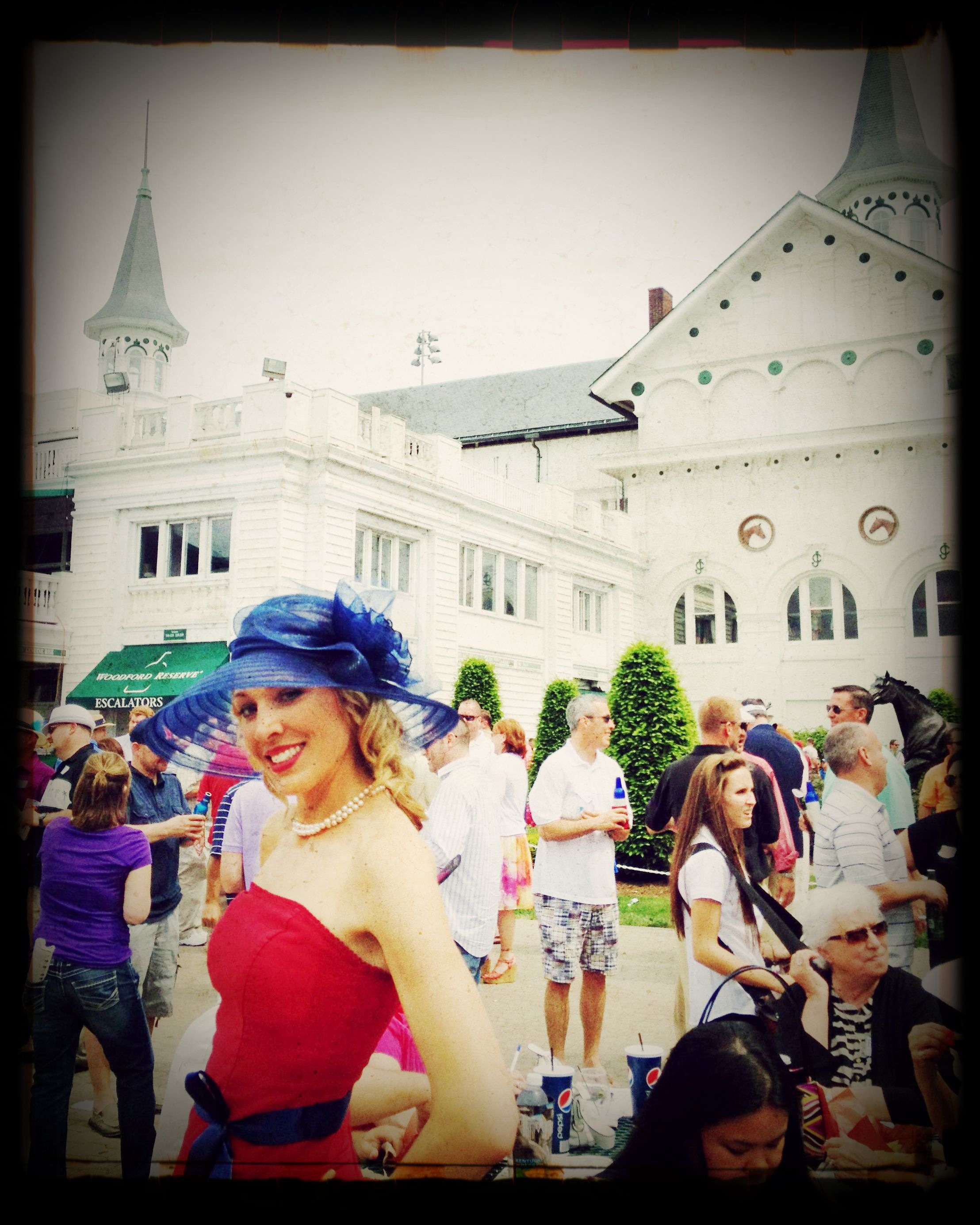 HEIDI'S TIPS:

Take a 12" x 12" purse and load it with the following items: bandaids, foldable ballet-flat shoes (from Walgreens, Factory Card Outlet or Gap), sunglasses, your ID, cash, phone, a ball point pen or sharpie to write on the program, clear foldable poncho, protein/energy bar, tylenol.
You can park far away and take a golf cart to the Downs. The bicycle taxis can get closer to the gate than the motorized golf carts, I've been told.
Take lots and lots of pictures. Don't be shy. You'll have great memories of this fun day.
You can never go "overboard" with your hat. Put some more ribbons and feathers and clip on some more flowers. No, it's not too big. Stop worrying about it ;)
If you take home a souvenir glasses, wrap them in papertowels or your shawl before your put them in your purse or they could break in your bag.
Do not try to drive home after drinking Lillies and Mint Julep drinks all day. There are many taxis waiting for you on Central Avenue that will take you to dinner and bring you back later fo your car when you are ready to drive. Get in the taxi line early. At the end of the day, you will wait a long time in the taxi line.
Talk to everybody around you. You're in Kentucky where it's OK to be friendly to strangers. Have a great time meeting new people. You'll make good friends and lasting memories.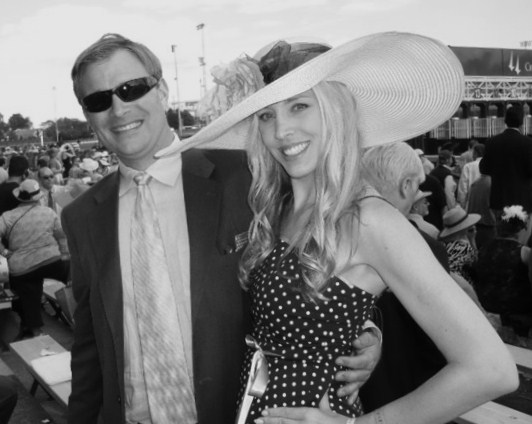 CHURCHILL DOWN'S SECURITY INFO:
All patrons are subject to magnetic wand scans before entry to the track on both days. Oaks and Derby patrons are advised to arrive early to accommodate search procedures at all admission gates. Admission gates (1, 3, 10 and 17) will be open on Oaks (May 3) & Derby (May 4) days at 8 a.m. (all times Eastern). First post is scheduled for10:30 a.m. on both days.
PERMITTED
Food items in clear plastic bags (maximum size 18" X 18" - no trash bags)*
"Box" lunches in clear plastic bags or containers (maximum size 18" X 18" - no trash bags)
Water and soft drinks – plastic bottles only (sealed, clear and unopened)
Purses, but none larger than 12" in any dimension (subject to search)
Baby/diaper bags – only if accompanied by a child (subject to search)
Small cameras – none equipped with detachable lenses or lenses of 6" or more **
Binoculars
Sunscreen (non-glass containers only)
Small personal music systems, radios and televisions** (No boom boxes)
Cellular phones, smartphones and tablets**
Binoculars
Seat cushions (without back)
Strollers (ONLY if carrying a child)
Chairs (Gate 3 ONLY)
Blankets & tarpaulins (Gates 1 & 3 ONLY)
* Limit of two bags per person ** Patrons could be required to turn on electronic items
BANNED
COOLERS (Styrofoam coolers, ice available at infield purchase points)
CANS (any size or type), glass bottles or containers
POP UP OR PATRON TENTS – no poles or stakes of any kind
Camcorders
Cameras with detachable lenses, or equipped with a lens that is 6" or longer
Tripods
Purses larger than 12" in any dimension
Grills
Alcoholic beverages
Thermoses
Backpacks
Luggage (includes briefcases)
Duffel bags
Wagons
Umbrellas
Weapons (including knives)
Fireworks, noisemakers, air horns, laser lights/pointers, mace or pepper sprays
YOU CAN GET DERBY TICKETS FOR GENERAL ADMISSION FOR $30 HERE
http://www.kentuckyderby.com/tickets
OR AT THE GATE.
HERE IS A MAP OF WHERE TO PARK FOR DERBY
http://www.kentuckyderby.com/visit/maps-directions
AND HERE IS A LIST OF ALL THE HORSES RUNNING IN THE DERBY
http://www.kentuckyderby.com/horses
For some ideas of what to wear to the Kentucky Derby, look at the photo on my Facebook page and my Kentucky Derby Pinterest page. You'll find all the best places(and good deals) on where to get a Derby hat in Louisville.