Hi, I'm Kristin Brockett. I'd love to help you sell the home you have and buy the one you need. Let me know how I can help you today. Call me at 502-220-0764 or email kristin@rivervalleygroup.com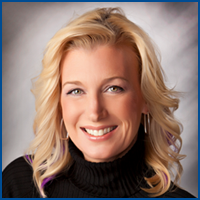 About Kristin:
Kristin's understanding of excellent client care stems from her unique and colorful sales and public service background. She understands the need for distinctive real estate representation. Kristin has lived in Kentucky all of her life and gains a greater appreciation every day for all that this area has to offer. As a full time agent her approach to real estate is focused around getting to know her clients as real people and taking care of them from beginning to end. She gets great satisfaction out of being able to put her energy into helping people make the best decisions with real estate investments.
Kristin and her family have truly made Kentucky their home. Kristin looks forward to helping you with your Kentucky real estate needs!
Fill out the form for Kristin to look for a house for you. Or use the boxes on the left side of this screen to search for what's available now.