Schools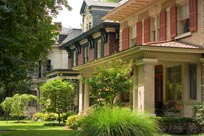 Compare schools in Louisville, Jefferson County, Oldham County, Shelby County, Bullitt County, Spencer County, Nelson County
Catholic Schools grade school and high school info and complete mass schedules for churches
Jefferson County Public Schools - click the apple to compare schools in Jefferson County, Oldham County, Private and Public Elementary Middle and High Schools
Jewish Schools
Click here for information on Eliahu Academy, the High School of Jewish Studies, and the Louisville Hebrew School.
All are conveniently located across the street from the Jewish Community Center on Dutchman's Lane.
Christian Schools
Scroll down to "Private Schools" and follow the links to Christian Schools in Louisville. For addresses and contact information of specific Christian Schools, click here.
U of L - University of Louisville
Kentucky CATS Scores (School Rankings)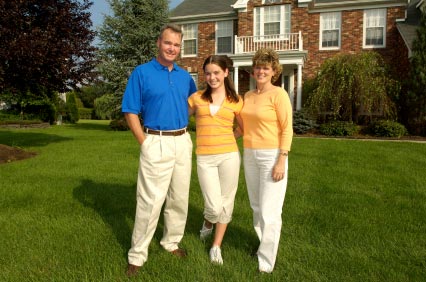 Want to know how well a public school is doing academically? The Commonwealth Accountability Testing System tests public students in seven subject areas, including: reading, writing, math, science, social studies, arts and humanities and practical living/vocational studies.
The scores are based on a 140-point scale, with all schools expected to reach proficiency (100) by 2014.
Click on the following links to check out our local and statewide elementary, middle and high schools.
CATS SCORES for Louisville-area districts / All Public Schools
CATS SCORES for Public Elementary Schools (Ranked highest to lowest)
CATS SCORES for Public Middle Schools (Ranked highest to lowest)
CATS SCORES for Public High Schools (Ranked highest to lowest)
Private Schools
Below is a list of Louisville, KY's best private schools.
The Academy for Individual Excellence (About 50% special needs)
3101 Bluebird Lane
Louisville, KY 40299
Ph: (502) 267-6187
www.aiexcellence.com
Serves children ranging from age 2 to 12th grade.
Archdiocese of Louisville
PO Box 1073
Louisville, KY 40201
Ph: (502) 585-3291
www.archlou.org/archlou/schools
Assumption High School
2170 Tyler Ln
Louisville, KY 40205
Ph: (502) 458-9551
www.ahsrockets.org
Young women, grades 9-12
Chance School
4200 Lime Kiln Ln
Louisville, KY 40222
Ph: (502) 425-6904
www.chanceschool.org
Serving up to 250 students from age two through the fifth grade.
Christian Academy of Louisville - English Station Campus
700 S. English Station Road
Louisville, KY 40245
Ph: (502) 244-3225
Coed K-12, Christian

Christian Academy of Louisville - Rock Creek Campus
3110 Rock Creek Drive
Louisville, KY 40207
Ph: (502) 897-3372
http://rc.christianacademyschools.org/
Coed K-12, Christian

Christian Academy of Louisville - Southwest Campus
8307 St. Andrews Church Road
Louisville, KY 40258
Ph: (502) 447-6500
http://sw.christianacademyschools.org/
Coed K-12, Christian
Covenant Classical Academy
13902 Factory Lane
Louisville, Kentucky 40245
Ph: (502) 243-0404
www.covenant-classical.org
Kindergarten - 8th Grade
The De Paul School (Special needs)
1925 Duker Ave
Louisville, KY 40205
Ph: (502) 459-6131
www.depaulschool.org
Elementary school grades 1 - 5 and
middle school grades 6-8
Eastside Christian Academy
3402 Goose Creek Rd
Louisville, KY 40241
Ph: (502) 339-0041
www.ecaky.org
A Christian private co-ed school, K - 8
Eliahu Academy
3595 Dutchmans Lane
Louisville, KY 40205
Ph: (502) 459-0797
Evangel Christian School
5400 Minors Ln
Louisville, KY 402
Ph: (502) 968-7744
www.evangelchristianschool.com
Coed K-12, Christian
The Gardner School of Louisville
9401 Mill Brook Drive,
Louisville, KY 40223
Ph: (502) 412-3088
www.thegardnerschool.com
Offers early childhood programs for children ages 6 weeks to 5 years.
Hayfield Montessori School
2000 Tyler Ln
Louisville, KY 40205
Ph: (502) 454-7122?
www.hayfieldmontessori.com
Preschool, kindergarten and elementary grades 1-5
Heuser Hearing & Language Academy
formerly Louisville Deaf Oral School
117 E. Kentucky St
Louisville, KY 40203
Ph: (502) 515-3320
or TDD - 502.515.3323
www.thehearinginstitute.org
Heuser Hearing & Language Academy has been recognized as a nationally acclaimed model preschool/kindergarten program and diagnostic center serving deaf and hard of hearing children
Highlands Latin School
2800 Frankfort Ave.
Louisville, Ky 40206
Ph: (502) 895-5333
www.thelatinschool.org
Coed K-12 Classical, Christian
Islamic School Of Louisville
8215 Old Westport Rd
Louisville, KY 40222
Ph: (502) 412-7825
Grades K-6
Kentucky Country Day School
4100 Springdale Rd
Louisville, KY 40241
Ph: (502) 423-0440
www.kcd.org
An independent, JK–12, coeducational school
Kentucky School for the Blind
1867 Frankfort Ave.
Louisville, KY 40206
Ph: (502) 897-1583
http://ksb.k12.ky.us
A K-12 public school serving Kentucky
students who are blind and visually impaired.
La Petite Academy - Louisville
10501 Timberwood Cir
Louisville, KY 40223
Ph: (502) 245-3742
www.lapetite.com
Starting at 6 Weeks into early preschool,
preschool, pre-kindergarten and school age curricula.
La Petite Academy - Prospect
9505 US Hwy 42
Prospect, KY 40059
Ph: (502) 228-1631
www.lapetite.com
Starting at 6 Weeks into early preschool,
preschool, pre-kindergarten and school age curricula.
Louisville Classical Academy
6902 Wolf Pen Branch Road
Prospect, KY 40059
Ph: (502) 228-7787
www.louisvilleclassicalacademy.org
An independent school for grades 3 - 12
Louisville Collegiate School
2427 Glenmary Ave
Louisville, KY 40204
Ph: (502) 451-5330
www.loucol.com
The oldest JK - 12 independent school in the Louisville area. Mercy Academy
5801 Fegenbush Lane
Louisville, Kentucky 40228
Ph: (502) 671-2010
www.mercyacademy.com
Young women, grades 9-12
Meredith-Dunn School (Special needs)
3023 Melbourne Ave
Louisville, KY 40220
Ph: (502) 456-5819
www.meredithdunnschool.org
Meredith-Dunn School, a non-profit organization
presently serves students in grades 1-8 who
have been identified as having specific learning
disabilities and/or other learning differences.
Montessori School of Louisville
10263 Champion Farms Drive
Louisville KY 40241
Ph: (502) 640-8585
www.montessorischooloflouisville.org
Includes Early Childhood through Eighth Grade.
Oldham County Christian Academy
307 W Jefferson St
La Grange, KY 40031
Ph: (502) 222-2224
A Christian private co-ed school, PK - Grade 8
Pewee Valley Junior Academy
103 La Grange Rd
Pewee Valley, KY 40056
Ph: (502) 241-4354
Coed - Grades: Kindergarten - 8th, Seventh-Day Adventist
Pitt Academy (Special needs)
6010 Preston Hwy
Louisville, KY 40219
Ph: (502) 966-6979
www.pitt.com
Pitt Academy is an independent Catholic school with
a non-denominational enrollment policy serving
K-12 students with learning differences and disabilities.
Sacred Heart Academy
3175 Lexington Road Louisville, Kentucky 40206
Ph: (502) 502-897-6097
http://www.ucschools.com/sha/index.htm
Young women, grades 9-12
Sacred Heart Model School
3107 Lexington Rd
Louisville, KY 40206
Ph: (502) 896-3931
www.sacredheartschools.org
A Catholic private co-ed school, Kindergarten
through Grade Eight
St. Agnes School
1800 Newburg Rd
Louisville, KY 40205
Ph: (502) 458-2850
www.stagneslouisville.org
A Catholic private co-ed school, Grades 1-8
St. Francis School
11000 U.S. Highway 42
Goshen, KY 40026
Ph: (502) 228-1197
www.stfrancisschool.org
An independent, non-sectarian day school for
children age 2 through grade 8.
St. Margaret Mary
7813 Shelbyville Rd
Louisville, KY 40222
Ph: (502) 426-1588
www.stmargaretmary.com
St Xavier High School
1609 Poplar Level Rd
Louisville, KY 40217
Ph: (502) 637-4712
www.saintx.com
Young men, grades 9-12
Springdale Preschool
7812 Brownsboro Rd
Louisville, KY 40241
Ph: (502) 423-9510
www.springdalechurch.org
Offers morning classes for threes, fours
and kindergartners.
Summit Academy
11508 Main Street
Louisville, KY 40243
Ph: (502) 244-7090
www.summit-academy.org
Serving special needs children grades
Kindergarten through 8th grade.
Trinity High School
4011 Shelbyville Rd
St Matthews, KY 40207
Ph: (502) 895-9427
www.thsrock.net
Young men, grades 9-12
Ursuline Child Development Center
3105 Lexington Road Louisville, Kentucky 40206
Ph: (502) 895-7798
www.ucschools.com/ucdc/index.htm
Co-ed, ages 1-5
Ursuline Montessori School
3105 Lexington Road
Louisville, Kentucky 40206
Ph: (502) 896-3941
www.ucschools.com/ums/index.htm
Co-ed, ages 2-6
Ursuline School for the Performing Arts
3105 Lexington Road
Louisville, Kentucky 40206
Ph: (502) 502-897-1816
www.ucschools.com/uspa/index.htm
Co-ed, all ages
Valor Traditional Academy
11501 Schlatter Rd
Louisville, KY 40291
Ph: (502) 239-3345
www.valoracademy.com
Coed K-12 Classical, Christian
Walden School Corporation
4238 Westport Rd
St Matthews, KY 40207
Ph: (502) 893-0433
www.walden-school.org
Coed, grades K-12
Waldorf School of Louisville
8005 New Lagrange Rd
Louisville, KY 40222
Ph: (502) 327-0122
www.waldorflouisville.com
Grades 1-5, Kindergarten, Pre-K and
Parent-Child (birth - 3 year olds accompanied by a parent or caregiver).
Whitefield Academy
7711 Fegenbush Lane
louisville, KY 40228
Ph: (502) 239-2509
www.whitefield.org
Whitefield Academy is a fully accredited
K-12 school